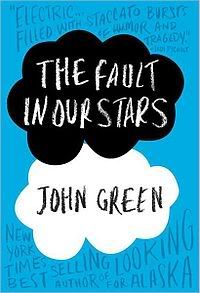 The Fault in Our Stars
by John Green

John Green is an author who can do no wrong, in my book. I have been anticipating the release of The Fault in Our Stars for a long time. I didn't even know what it was about, but Green's had a habit of getting into just the right buttons. All of his books have surpassed my expectations and The Fault in Our Stars is no different.
The Fault in Our Stars is a beautiful, hopeful tragedy. It's a book about love and inevitability and growing up too fast because that's all there is left. It's a book about cancer, but it's a book about cancer in the same way that the Lord of the Rings is about a ring. Cancer is at the center of this book, looming and ugly, but the heart of the thing is about a girl named Hazel and a boy named Gus and the little things that that hold people together and tear them apart.
Let's be honest here I will always recommend John Green's books to everyone. His translation of human experience to prose is masterful and I could praise his writing voice and tone until the end days. If you have a chance, I'd definitely recommend checking it out.