Hey all. Since I haven't posted a craft blog in a while, I thought I'd catch you all up on what I've been working on.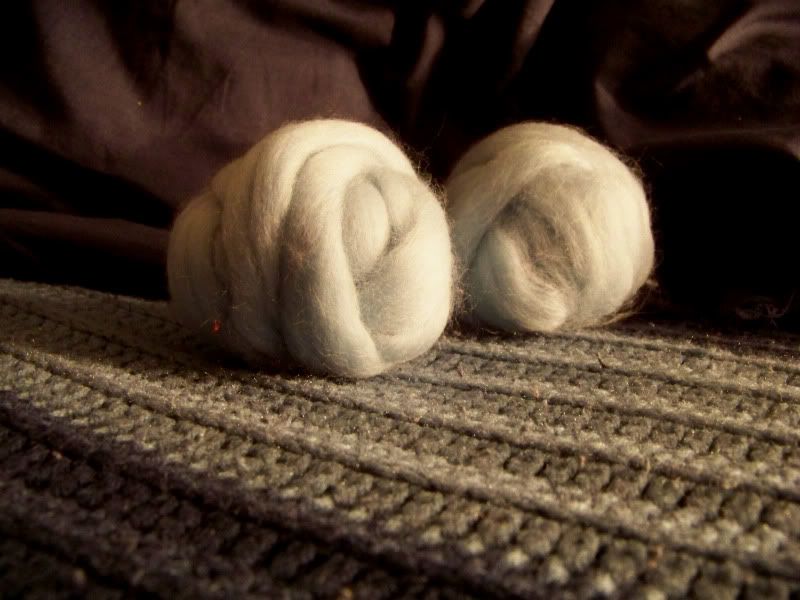 The first thing is that I bought new roving at the Goshen Scottish Festival a couple of weeks ago. Huzzah!
I've been slowly getting through some brown roving and I picked up this blue to provide a second ply. I haven't started spinning that yet and I haven't finished enough of the brown to start plying the two together, but I'll get there.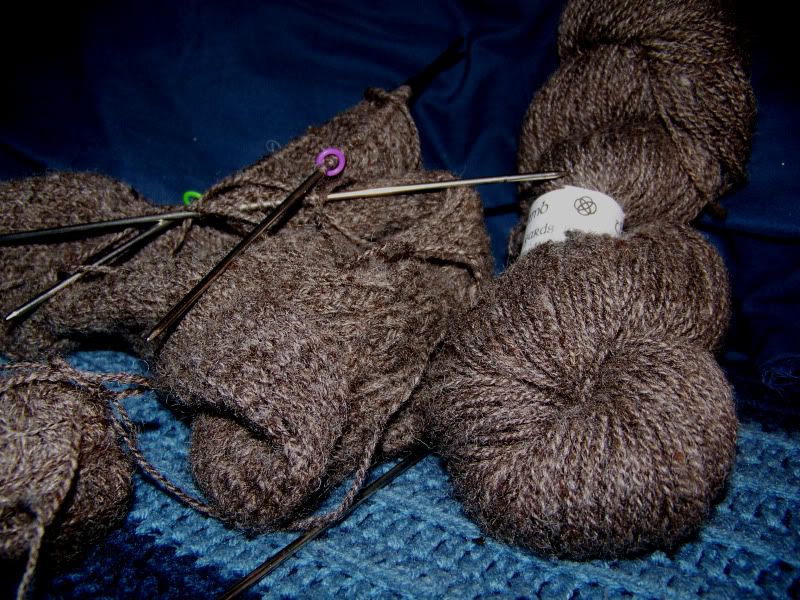 As per usual, I nabbed some handspun wool from The Merry Little Lamb at the Connecticut Renaissance Faire. I've been learning to knit socks and thought I might attempt a pair of kilt hose (the knee high socks you wear with a kilt), but it looks like I don't have enough to do that. So, what you see in the photo above will be dismantled, but I will find a suitably awesome sock pattern to replace it.
I've also started a new afghan. I've been wanting to work on another big project for a while, but I don't have the money to buy all of the supplies. So, in a move to get rid of some of my scrap yarns, I'm making a scrap afghan. This is a very long term project, as I don't intend to buy any new yarn specifically for this blanket.
And this week I'll be putting together a Max (Where the Wild Things Are) costume for Lainey.