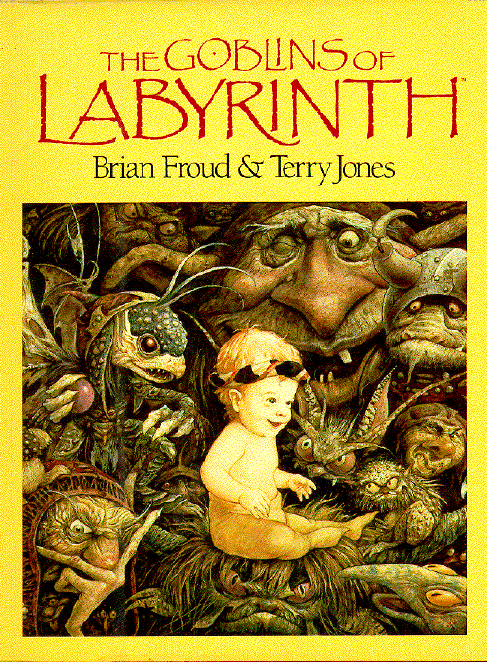 The Goblins of Labyrinth
Yep. Another Brian Froud book. I can't get enough of them.
The drawings and paintings are, as always superb. The simplest lines and scribbles turn into expressive faces and claws and tales. The paintings are vibrant with life and movement, even though the colors are often muted.
While all of the drawings inside are Froud's, this book was written by Monty Python's Terry Jones, who had worked on the script of the 1986 film Labyrinth. Of course, the snippets about the goblins and their little stories are hilarious in a Python-esque fashion. You know, rude jokes and immature humour.
Very appropriate for goblins.
Some of the goblins were taken from the drawings and made into puppets. If you watch the movie Labyrinth, you can easily pick them out, which is really fun and entertaining. Others never made it in, but Terry Jones wrote them their own little stories and quirks.
I, of course, recommend these books to everyone, especially to those who love Labyrinth and Brian Froud's books already. I would definitely recommend this book to fantasy fans and fans of the absurd. Brian Froud's art is wonderful and Terry Jones' words are brilliant. You can't really get better than that.