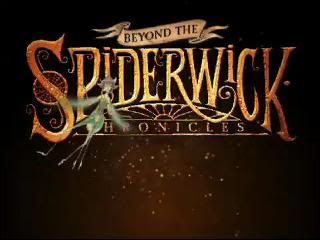 Beyond the Spiderwick Chronicles
Just when it seemed the book had closed on the Spiderwick Chronicles, a new chapter begins far from the old-fashioned charm of New England. Under the hot Florida sun, Nick Vargas and his annoying new stepsister, Laurie, stumble upon the faerie world. A nixie asks for their help to save her sisters and before they know it, Nick and Laurie are outrunning giants, negotiating with mermaids, and battling a monster that's bigger than they'd ever imagined! Along with Nick's brother, Jules, and some familiar faces, the kids find themselves in a race to save not only themselves, but all of Florida!
My excitement for these books cannot be contained. I absolutely adored the Spiderwick Chronicles with almost obsessive abandon and I had completely forgot about there being a set of sequels until Amazon so helpfully stalked my information and told me this set was half off.
Oh Amazon. You know exactly how to get my money.
Because there was no way I
wasn't
buying this set.
These books are just as magical and unique as the first ones. While they exist within the same world, we're now privy to all sorts of new Fair Folk and a whole new danger. The new characters – Nick, his older brother Jules, and their new stepsister Laurie – are all fantastically new to the world of Faerie. It's always exciting when you get to see new characters open their eyes to their world.
To be honest, it's everything I want in modern kids' faerie stories. It's complicated and intricate and draws you right in to the story so that you've read an entire book before you notice that any time has passed by.
Seriously. I read all three in one night. I couldn't sleep with the story unfinished. It was that compelling.
If you have the means to pick this one up – library, bookstore, whatever – pick it up. I recommend it to everyone. It's amazing.